One of the things our clients value the most when they visit Franco's Barbering Lounge is the men's hair consultation they get from our Bristol barbers. It's free, thorough, and is given to all of our barbering and male grooming clients before any cutting, clipping or trimming is undertaken.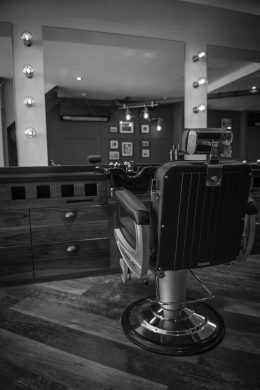 The first thing to consider is what is meant by a men's hair consultation. A recent industry survey questioned hairstylists to see how many of them considered that they delivered good hair consultations.
A huge 93% of those questioned said they did give clients a full consultation.
However, when clients were asked if they had been given a full and thorough hair consultation, only 3% said their hairstylist had delivered this service.
The point? A men's hair consultation at our Gloucester Road barber and hairdressing salon doesn't involve a chat about the weather, the client's last holiday, their favourite football team, of the best TV programmes on at the moment, or the hottest film at the movies – although these topics will probably be discussed at length during the client's time in the chair!
A men's hair consultation with us is all about listening, then telling and showing the client what is possible to achieve for their chosen, ideal look.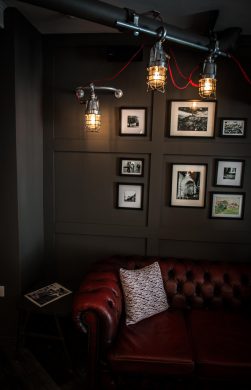 A professional hair consultation involves asking the right questions. Some of the top questions that our Master Barber Franco Lombardi asks include:
"What's the one thing you'd like me to change about your hair today?"
"Are you happy with your hair at the moment, and if not, why not?"
"Do you have any pictures or examples of your ideal hairstyle with you?"
Our team of barbers and men's hairdressers on Gloucester Road also make a standard practice during all men's hair consultations of asking open-ended questions and reviewing the haircut at a halfway point, to ensure the client is happy.
Franco had a recent client consultation where a new client visited our men's hair salon having moved to Bristol from Australia.
He brought a picture with him highlighting his dream hairstyle, and the hair consultation then involved the following elements:
Was the client's hair type and length able to deliver his preferred hairstyle?
Could the dream look be achieved for the client over a couple of salon visits?
Were any products available in-salon to improve the condition of his hair?
The client's consultation was nearly 20 minutes long before scissors were even picked up! Franco also ran through men's hair products that would assist the client, as well as advising him on how his dream look could be delivered.
The client was completely clear about what would be provided, in terms of the cut, the products provided, and the overall look after two visits.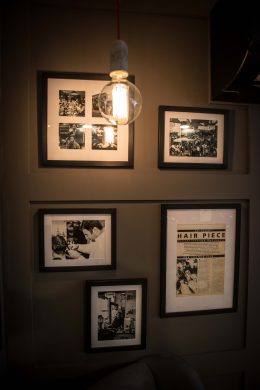 We also provide unique advice during men's hair consultation's on the best hair products to use, how to apply them, and whether cocktailing two products (such as a wax and serum together) could enhance the overall condition.
Our aim in every men's hair consultation is to give each client a level of knowledge about their own hair that enables them to keep it in the best possible condition throughout the whole year, as well as giving them male grooming tips, and the best possible men's haircut for each client's look.
If your barber or men's hairdresser isn't giving you the hair consultation you deserve, then why not get in touch with Franco and the team this week?
To book your own men's hairdressing or male grooming consultation, simply visit online here.
To see more examples of amazing men's haircuts and male grooming delivered by our Bristol team, please visit our barbering blog here.
To find out more about our Gloucester Road barber salon in Bristol, contact us here.