Clients visiting our barber salon on Gloucester road often ask for advice, hints and tips on men's hair products, and we stock a wide range of leading brands.
This range in stock includes one of our favourites – EVO Haze Styling Powder, a versatile and easy-to-apply men's hair product which is a top seller.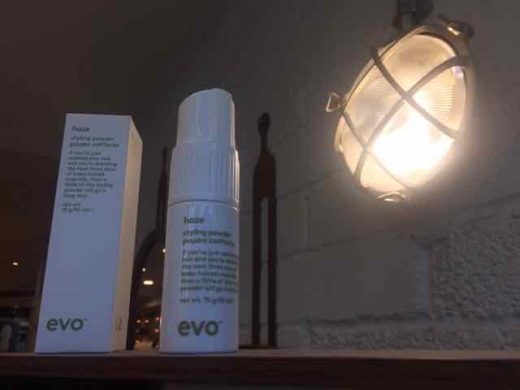 One of the main benefits of EVO Haze is the dry look it provides, with a simple and natural finish for a no-fuss, firm hold men's styling product.
EVO Haze is formulated to add volume, texture with a matte finish to liven up hair that suffers from flopping. It quickly breathes new life into hair styling.
Simply apply to dry hair without the need to use heat. The product can be reactivated by rubbing, and the spray pump provides even application.
As part of a push for more environmentally-friendly men's hair products, EVO Haze comes in a 50ml refill bottle, to save on packaging and plastic waste.
EVO recommends Haze Styling Powder for all hair types, although our Bristol barbers see the best results on clients with fine, limp hair in-salon.
You can buy EVO Haze Styling Powder at our Bristol barber shop for only £19.95 this week, whilst stocks last.
We offer our men's hairdressing clients a full and free hair consultation on each visit, and this includes expert advice on the best hair conditioning and hair styling products for men, based on each client's hair type and length.
To discover more about EVO Haze Styling Powder and the full range of men's hair products from EVO, please visit here.
To see more examples of amazing men's hair products, please visit our barbering blog here.
To find out more about our Gloucester Road barber salon in Bristol, contact us here.