As many of our regular Gloucester Road barber shop clients know, we offer a huge range of men's hair and male grooming products, with free consultations on the best products to use on different types of hair, beards and moustaches.
And we're pleased to be now offering a new men's hair product in Bristol – American Crew Texture Lotion, available in 250ml bottles.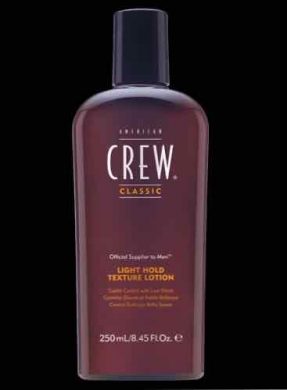 This superb styling and conditioning men's hair product provides light hold and control for fine and thin hair of all lengths, and gives a natural look with low levels of definition.
As a loose-hold cream, Texture Lotion provides moisture to hair, as well as preventing frizz, making it an awesome all-round men's hair care product for Autumn months.
Made from natural extracts including ginseng, it gives thicker-looking hair and increased manageability, and only requires a small amount of product applied.
Texture Hold from American Crew is perfect for guys looking to create a minimally-styled look which delivers a sharp simple look quickly.
Our team of men's styling experts in Bristol absolutely love it already, and Texture Lotion is now available in-salon for only £14.50. Grab it quick!
To find out more about American Crew, please visit here.
We offer the best tips hints and advice on men's haircuts and new male grooming trends at our Bristol Barbering Blog – visit here to find out more and see other examples.
To find out more about our Gloucester Road barber salon in Bristol, contact us here.