As we head towards Spring 2018, there's been exciting developments at Franco's Barbering Lounge in Bristol, so we wanted to give our existing and new clients an update from the best barbers on Gloucester Road.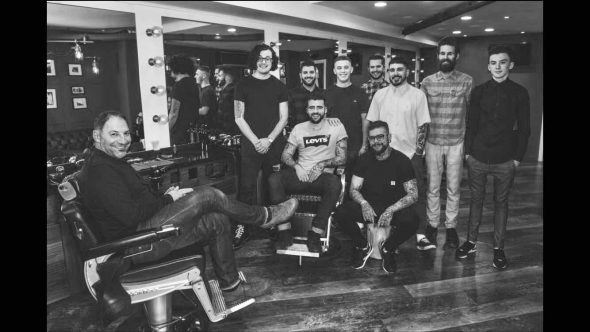 It's been a great start to the year, with our team of men's hairdressers and male grooming experts expanding to 10.
Our two apprentices are storming through their NVQ Barbering at Reflections Training Academy in Bristol, as well as being entered into competition work and winning praise and awards for their creativity in men's hairdressing.
We've been extending and increasing our expertise in male grooming, beard trimming, and moustache shaping, with selected men's grooming services starting from just £15, including the awesome beard trimming example below.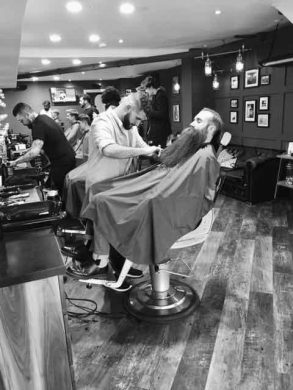 We've extended our opening hours to now include seven days and week and four late night opening slots, to cope with increased demand for our barbers.
And to top it all, we've got a simple and easy online booking facility available for clients, too – visit here to find out more and book in with us today.
Clients can pay using cash or card, and we're going to soon be launching a brand new Loyalty Card scheme for all clients – so keep an eye out!
We offer the best tips hints and advice on men's haircuts and new male grooming trends at our Bristol Barbering Blog – visit here.
At the moment, our record speaks for itself – with 136 positive client reviews all scoring 4.5 or higher out of 5 online. Our barbers are the best in Bristol!
Creative Director Franco Lombardi is also mentoring and training all staff, and passing on his 35 years of barbering expertise to the team as it expands.
So, it's shaping up to be another fantastic year at Franco's Barbering Lounge – keep an eye out on our Blog for upcoming client events too, such as our infamous Curry Quiz Night. Places are always snapped up quickly.
The team are posting top tips on Facebook – visit here.
If you prefer Twitter, come and see our work there too – more here.
And for the hipsters who love Instagram, our team are posting all the latest cuts there too – check it out here to find out more.
We offer clients a full and free consultation, so if you're not sure what to do with your hair, beard or moustache, come in and see our team for help.
To find out more about our Gloucester Road barber salon in central Bristol, contact us here.