We've got another awesome new men's hair product for clients visiting our Gloucester Road this month – in the shape of Fibre Royale from Triumph & Disaster.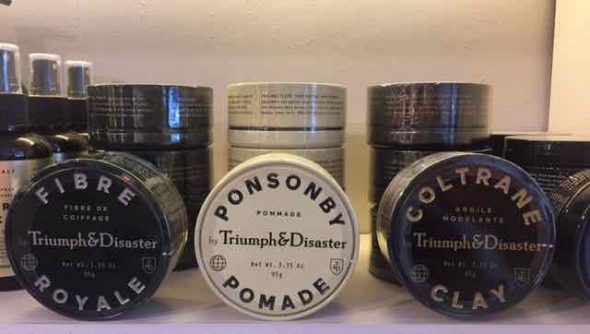 The new range of men's hair and skin products from Triumph & Disaster have only been available in-salon for less than a year, but they've already become best sellers with our discerning male client base.
The new Fibre Royale offering is continuing the level of high-quality, durable, versatile and amazing men's hair and grooming products.
Introduced with no animal testing, organic, no silicone, and no parabens, every product in the Triumph & Disaster range speaks for itself on every level.
Fibre Royale is a luxury styling product, which has only been available at our Gloucester Road barber salon for a short time, but is incredibly popular.
It's a strong natural men's hair product that provides strength and volume without removing hair shine.
Containing a unique blend of beeswax, argan oil and Kawakawa to mould hair and treat the scalp at the same time, is a product that gives a natural look and hold. It also has a superb Santa Monica-based woody and orange scent, too.
Suited for medium to longer hair styles, it gives great support for thick hair and is available whilst stocks last for only £19.95.
To find out more about Triumph & Disaster, please visit here.
To find out more about our Gloucester Road barber salon in Bristol, contact us here.