Franco's Barbering Lounge are pleased and proud to announce some exciting developments at our men's hair salon on Gloucester Road – meaning that our team of the bets barbers in Bristol will soon be even better.
Barbering team members Luca, Ralph, Leighton and Luke are all about to start their next level of training – to study for NVQ Level 3 in Barbering over the next 12 months.
The men's hairdressing elite at our Bristol salon has also been bolstered recently by the addition of another team player – Harry, pictured below.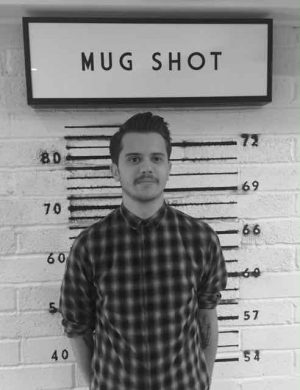 Harry, 21, visited the salon for a men's haircut when in town from Herefordshire. A chance conversation with Creative Director Franco lead to an interview, a job trial, and then a position being offered. Result!
Harry is at NVQ Level 2 in Barbering and will be joining the team members above in studying for his NVQ Level 3 in Barbering at Reflections Training Academy in Bristol.
The NVQ Level 3 qualification will take place over a year, consisting of one day studying at college every fortnight, along with continuous assessment in-salon with Franco, himself a previous barbering lecturer at the Academy as well as having delivering barbering seminars and workshops across the UK.
The NVQ Level 3 in Barbering will take the level of knowledge and expertise within the barbering team even deeper.
The advanced barbering accreditation is the highest level of professional training available in the industry, and clearly positions our team of men's hairdressers in central Bristol as the best of the best.
Elements of the NVQ Level 3 will include hot towel shaving, barbering for all hair types including afro hair, cutting techniques without clippers, product knowledge on men's hair products, as well as experimenting with new hairstyles and hair patterns for men.
Exciting times ahead for our expanding and expert team of Bristol barbers!
You can also book online for our men's hairdressing, male grooming and beard care services in Bristol – find out more here.
Keep an eye on our Facebook Page to see what our barbers are up to, as well as exclusive offers deals and discounts as they're announced.
To find out more about our Gloucester Road barber salon in Bristol, contact us here.