The team of barbers and men's hairdressers at Franco's Barbering Lounge on Gloucester Road were treated to an awesome training session recently – courtesy of American Crew.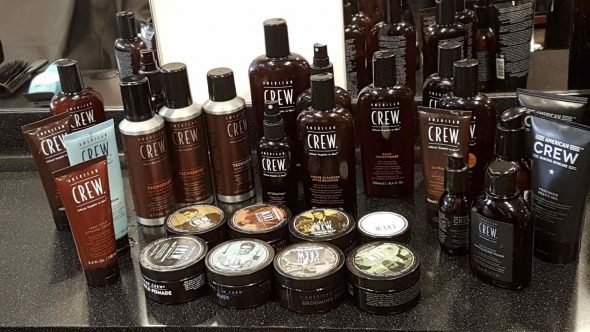 One of the American Crew Educators Ian visited our Gloucester Road men's hair salon to train the team on new men's hairdressing techniques as well as updates on the latest men's hair products available from American Crew.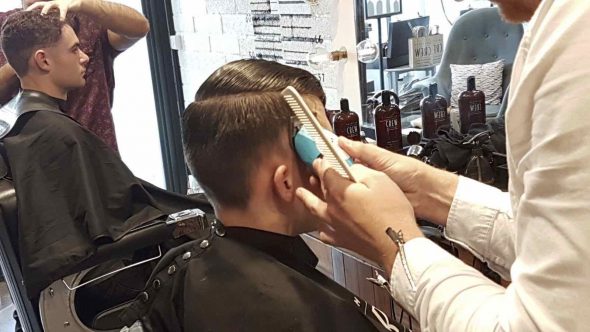 The session was designed to give our men's hairdressers insights and expert knowledge on the latest haircuts for men, as well as product knowledge on how to get the very best from American Crew hair products and male grooming products.
The session, which was nearly four hours in duration, included utilising simple men's hairstyling and cutting techniques, such as how to soften fringes.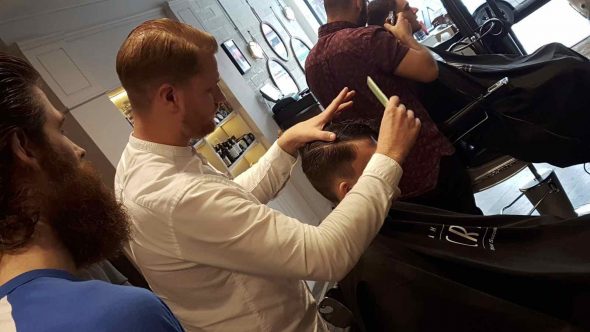 Ian was demonstrating to the barbering team how to get different looks, including trends for longer hair for guys, more natural men's hairstyles with more movement, and how to use men's hair products to maximum effect.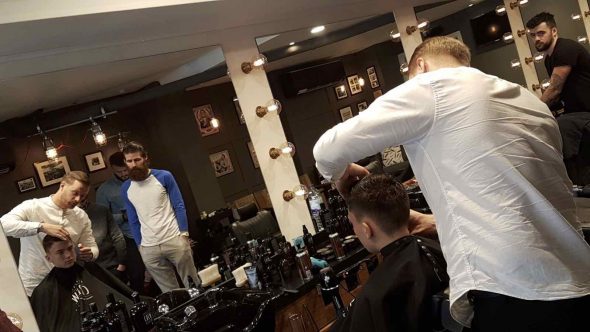 The team also got to grips with the five new American Crew men's hair and grooming product available for Autumn. Ian highlighted the new products and how they can be used to create different hairstyle for men at the salon.
One of our favourites on the day was American Crew Liquid Wax – a non-greasy men's hair product. Unlike traditional wax, it's perfect for fine to medium hair and helps to deliver a thicker look for longer hair.
Apply after blow-drying, it's best suited for longer length hair on top, and gives good hold with movement. Now available in-salon for only £11.75.
Don't forget you can also book your slot online here.
To find out more about our Gloucester Road barber salon in Bristol, contact us here.