The men's hairdressers on Gloucester Road at Franco's Barbering Lounge are a versatile bunch, and our barbers work on a huge variety of men's hairstyles and men's creative cuts.
This month, we're going to take a closer look at an increasingly popular men's hairdressing topic from clients visiting our men's hair salon – long hair styling for men.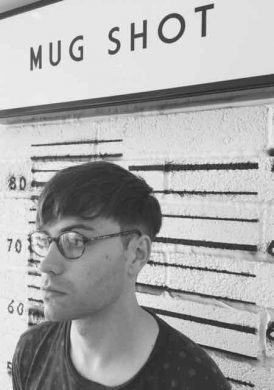 This classic example of men's hair restyling from our Bristol men's hair salon starts with a full and free client hair consultation.
Lots of guys are now trying to grow out their hair with the Autumn season upon us, and are looking to keep length on top.
The long hair styling example above is a good example of this.
After the tight, sharp men's hairstyles of the Summer, this Autumn men's hairstyle gives a longer loose hairstyle.
The client had the hair length taken back on the sides and tapered in at the sides and back, with weight and length being left on top.
The hair was cut in a horseshoe section, tapered, with weight left on the top and trimmed around the ears and nape of the neck, in an undercut style.
The top was left loose to give a relaxed but controlled long hair style for men.
The hair was pre-treated with American Crew Liquid Wax which retails at £11.75 and blow-dried in, to make the hair more pliable giving a great text to the hair whilst providing a good medium dry hold. It's an awesome new men's hair product at the salon.
The long hair styling took about 30 minutes in the chair, and is one of our top creative cuts for men at our Gloucester Road men's hairdressing salon.
As a special offer on our new American Crew Liquid Wax hair product, any guys getting long hair styling in-salon can get both American Crew Liquid Wax and American Crew Boost Cream for £20, plus American Crew Daily Shampoo for FREE. The shampoo usually retails in-salon at £14.25.
This offer is available while stocks last, and please mention this blog post offer when you claim your 2 for £20 deal. Happy Days!
Don't forget you can also book your slot online here.
To find out more about our Gloucester Road barber salon in Bristol, contact us here.