The team of expert men's hairdressers in Bristol at Franco's Barbering Lounge love to push the boundaries and deliver strong, stunning creative cuts for our clients.
And this month's top men's haircut in Bristol from our Gloucester Road men's hair salon is another awesome example – a Classic Disconnection.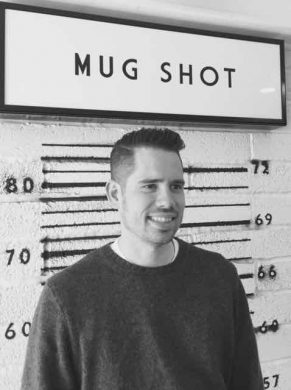 This statement haircut for men is a complex men's hairstyle, but has been one of the favourite looks our men's hairdressing clients ask for time after time.
How do we deliver a Classic Disconnection haircut for men? Here's the lowdown:
First, it all starts with a horseshoe section, tapering back at the sides. This is taken from a grade 1 fade into a level 2 around the horseshoe.
Length is kept on the top, with weight being taken out to give more movement.
EVO Gangsta Grip bonding resin provides a strong hold and is applied to provide a simple and classic look.
The Classic Disconnection hairstyle is easy to maintain, and remains one of the most popular men's haircuts we provide at our Bristol men's hair salon.
This is a strong look for Autumn, and we're expecting to see an increase in the number of clients wanting this strong statement look in coming weeks.
This men's haircut takes around 30 minutes in the chair and costs from £25.
Don't forget you can also book your slot online here.
To find out more about our Gloucester Road barber salon in Bristol, contact us here.