One of the most popular men's barbering advice blog posts we write at Franco's Barbering Lounge is our regular Men's Hair Product of the Month update on hot new products.
And this month's cheeky choice is a new range of men's hair products from the awesome Reuzel range, called Matte Pomades, for a low shine style.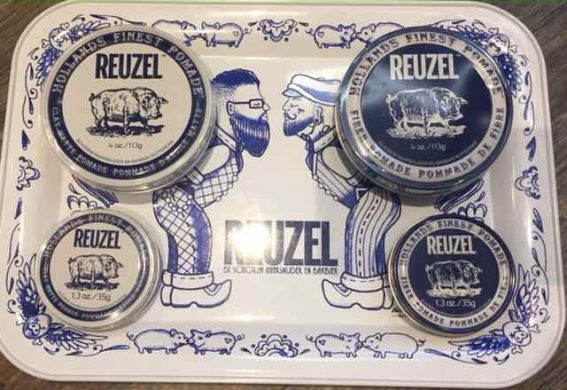 The new Matte Pomades deliver a matte finish and strong hold for any men's haircut, and are a great alternative to firm holding gel men's hair products.
The water-based formula controls the curliest thickest and most unruly hair, ensuring that your hairstyle stays in pace all day.
There are two varieties available at our Bristol barber shop, namely:
Clay Matte Pomades – giving an extra matte finish with flexible hold, perfect for short hair. Specially designed with a sweat-proof formula too, these are awesome hair products for active, sporting guys.
Fibre Pomades – these men's hair products from Reuzel give a low shine finish with textured definition, and perfect for men in Bristol looking for a moveable hair product that delivers a natural finish for everyday usage.
Simply apply these new hair products from Reuzel to towel-dried hair and work in gently to create your preferred look. Add more product to increase hold level required.
Grab them in salon for only £14.95 – what a bargain from Reuzel!
To find out more about our Gloucester Road barber salon in Bristol, contact us here.