At Franco's Barbering Lounge, we keep on top of the latest men's hairdressing trends and the coolest cuts for our clients – and this month, we've got an awesome Haircut of the Month.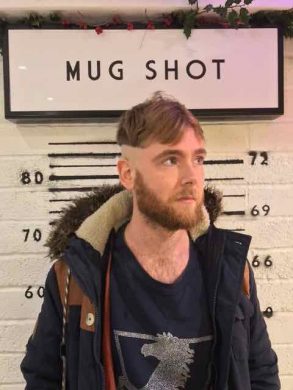 The snapshot above is of a client last week, who came in looking for Step hairstyling for men. The cut we delivered is one of the sharpest this year.
But how did our Gloucester Road barbers do it? Here's the lowdown:
Guidelines were put in place, from the temple forward then a skin fade with foilers. Sections on the side were used with texturing using a razor.
This delivered a shattered, messy look which really sets of the total look.
Length was kept on the top, with it being point cut across the top to create an even more textured look for the client. Evo Salt Spray was applied to the hair, helping to create a contrast from short to long.
It's a sharp and slick modern men's haircut, delivered in only 30 minutes.
This new look for a traditional skin fade haircut for men costs from £25, and was one of the strongest examples of men's hairdressing we've provided.
To find out more about our central Bristol barber salon, contact us here.