At Franco's Barbering Lounge, this month's most popular haircut of the month is a fine example of our increasingly-popular male grooming services – beard trimming in Bristol.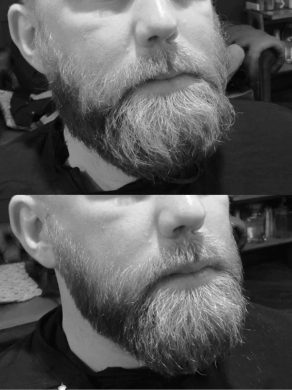 The beard trimming example above was a straightforward male grooming beard care example, and involved a few simple steps to ensure a great look.
Firstly, the client had the beard trimmed down to reshaped along the jawline. The beard was given a conditioning comb-through, and the face shape analysed to ensure the beard trim would be appropriate for the client.
Next, after the jawline had been trimmed to suit, the beard weight was removed from the sides, using scissors only – and mariner Jack Beard Balm to remove any frizziness from the final beard trim for the client.
The beard trim took around 15 minutes and costs just £10. Ask in-salon for further details on male grooming products and specialist beard combs, too.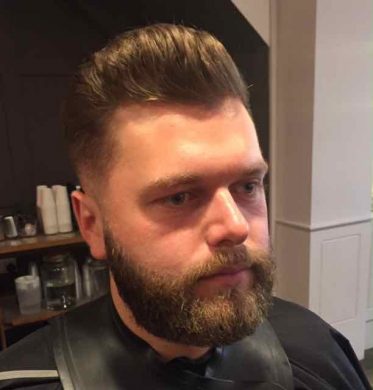 Beard grooming, beard shaping and beard trimming are becoming hugely popular in Bristol, as more and more guys go for bigger, bushier beards.
But this also brings with it the need for beard conditioning, beard trimming and beard care in general as a consideration, to ensure a top quality beard.
To find out more about our range of male grooming services, please visit here.
Remember, that you can also purchase Gift Vouchers as gifts for male grooming services such as our pampering Hot Towel shave – simple ask in-salon for further details.
To find out more about our Gloucester Road-based men's hairdressing salon in central Bristol, contact us here.