Although we officially launched our Bristol Barber Instagram account back in 2014, we've noticed a steady increase of interest in the men's haircut, hair tips, and hair trend advice we've been posting onto the social media account.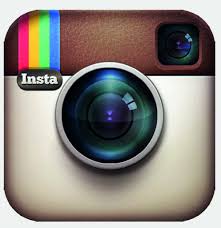 As many of our fans and followers will already know, our Instagram account – which you can follow here – is an awesome place to see the latest men's haircut, male grooming delivered, as well as some of our favourite men's hair products and male grooming products in action.
If you're looking for new ideas on men's haircuts in Bristol, inspiration for men's hairstyles, or tips on male grooming, our Instagram account is a great place to visit each week.
We post the best cuts and male grooming shots, as well as the week's best looks from our very own unique Wall of Fame on Gloucester Road.
If you're looking for men's haircut inspiration, or are stuck with the state of your male grooming regime, or just want some simple tips on creating a slick and sharp look, pop onto Instagram and check out what we're up to.
Don't delay, check out our awesome Instagram account here today!
To find out more about our Gloucester Road-based men's hairdressing and male grooming salon, contact us here.