Franco's Barbering Lounge has given some of our men's hairdressing clients another awesome night out – with a taste of Italy from local fine dining venue Manna.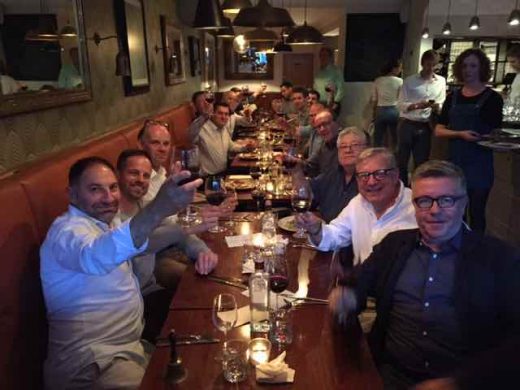 The Italian food-themed night was arranged recently by Creative Director Franco Lombardi, catering for 40 clients, and costing £50 per head, including four courses and wines to match each course.
This followed a highly-successful foodie evening at Manna last year, when 30 barbering clients in Bristol enjoyed a feast at Manna in true style.
The first dining event at Manna was a huge hit, and there was such demand that Franco decided to run another client dinner evening at Manna – which was even more delicious. One of our best client events ever!
To find out more about our Gloucester Road men's hairdressing salon in Bristol, contact us here.