At Franco's Barbering Lounge, one of our favourite and most popular men's hairdressing blog posts is our regular Men's Haircut of the Month in Bristol slot. This month's is an absolute gem.
And this month's top men's hairdressing look is an awesome example of an old-school haircut for men – a Classic Short Back & Sides hairstyle for guys.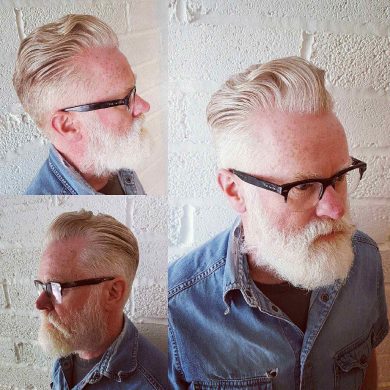 This example of men's hairdressing from our brand spanking new barber salon on Gloucester Road involved a horseshoe effect on the back and sides, with clipper over comb to taper out the length.
Next, the top was blended into the sides to produce a spot-on heavyweight line across the entire hair line for the client. An essential part of this haircut.
This is a sharp and simple haircut for men, but in our opinion it's the perfect gent's haircut for Summer with a clean and easy look, a breeze to keep styled and smart, as well as giving the head plenty of breathing room in hot sun.
We love it – and our clients do, too! The Classic Short Back & Sides remains one of our signature haircuts for men at our Gloucester Road barber salon.
This haircut costs from £22 and takes approximately 30 minutes in the chair.
American Crew pomade hair product was applied – and now, for a limited time, all of our American Crew pomades come with a free shampoo and body wash. Available whilst stocks last, simply ask when you visit us.
The client pictured above is also a mature gent, proving that age is no barrier when it comes to looking sharp, spot on and ready to strut your stuff. Bravo!
To find out more about our central Bristol barber salon, contact us here.