At Bristol Barber, we like to keep on top of current trends in all things to do with men's hairdressing from our Gloucester Road-based men's hair salon – and this also includes male grooming, beard grooming, and beard care products.
So, this week on our Bristol Barbering blog, we're really pleased to announce a new range of beard care products available from boutique British beard grooming product provider Mariner Jack, for our existing and new clients.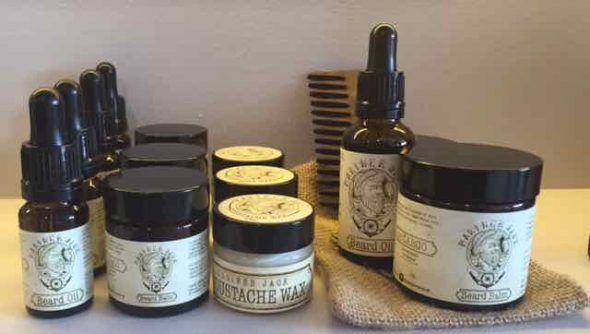 The Mariner Jack beard care range of male grooming products are produced and distributed by a husband and wife team in the heart of Cornwall, and these awesome beard grooming products are making a rapid name for themselves with those in the know in barbering salons across the South West.
Creative Director Franco recently discovered them whilst on a short break to Cornwall, and it was love at first sight.
The Mariner Jack beard care range are simple and easy to use, independently produced and not mass-manufactured.
Available in unscented, Bay Rum & Lemon, and Sandalwood & Bergamot, the Mariner jack beard grooming products include the following men's products:
Beard Oil
Beard Balm
Moustache Wax
Beard Soap
Beard Wash
We're blown away by the results from these artisan products which are rapidly becoming the go-to choice for professional barbers when it comes to beard care and beard grooming.
Our Bristol men's hair salon team are loving the look and feel of these new products, and we're confident that our clients will be buying more very soon.
Available to purchase in-salon, and pop in to have a chat about the new range of Mariner Jack beard grooming products we now stock.
To finds out more about the Mariner Jack product range, please visit here.
To find out more about our central Bristol barber salon, contact us here.