At Bristol Barber, our regular Men's Hair Product of the Month men's hairdressing blog slot has got an awesome new range of hair products for men – American Crew Pomade.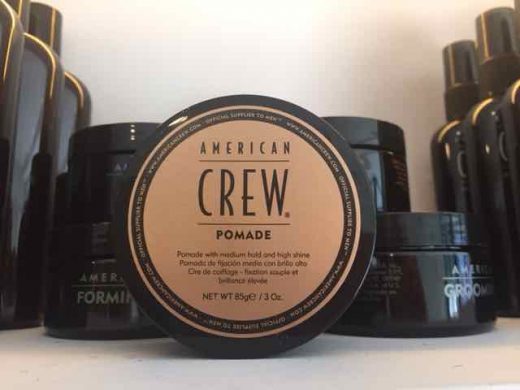 American Crew Pomades deliver a high shine and medium-level hold, and are suited to all hair lengths and all hair types.
They are a workable and versatile range of men's hair products, and come with the usual top-quality look and feel expected from American Crew.
The Pomades are easy to apply – simply work into towel-dried hair as required.
American Crew Pomades are proving to be a popular hair product range at our Gloucester Road men's hairdressing salon, and they are especially suited for classic and contemporary men's haircuts, such as a tight short back and sides with a longer length on top.
The Pomades give a superb level of hold and control, and we're really pleased to be able to offer these hair products for men in-salon now.
Pop in to get yours during July – only £14.95 while stocks last.
To find out more about our central Bristol barber salon, contact us here.