At Bristol Barber, this month's top hair product for men at our Gloucester Road-based men's hairdressers is an exciting range of new hair products – Reuzel pomades from Schorem.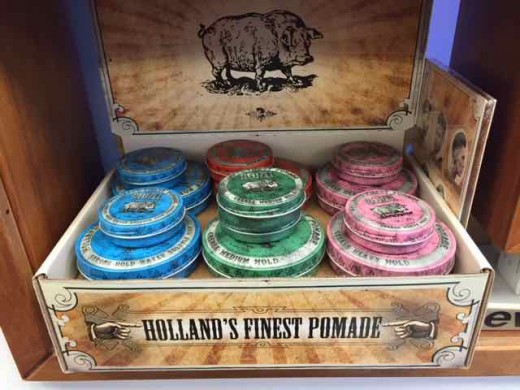 Developed and distributed as Holland's Finest Pomades, the Reuzel pomade range have just been launched by the top barbering salon in Holland Schorem, and these cool new hair products for guys promise to be a real hit.
There are 4 new pomade pucks and two hair tonics available, as well as a volumizing lotion – all giving different strength and shine.
Suitable for all hair types, the Reuzel range are brand new, give different hold to different hair types and lengths, and are available now from only £14.95.
To find out about the full Reuzel range, please visit here.
Pop into our Gloucester Road-based men's hairdressing salon to find out more, and to try the Reuzel range for yourself as we slide into Spring.
To find out more about our central Bristol barber salon, contact us here.