Bristol Barber Founder Franco Lombardi has been teaching another group of men's hairdressing students one of his legendary barbering workshops at Bristol's Reflections Hair Academy, and giving them top tips on how to create successful, winning haircuts for men.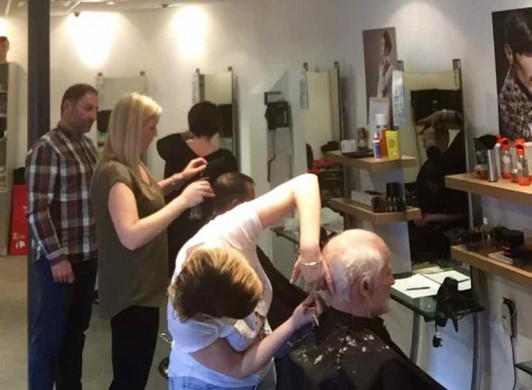 Franco spent a day with the students showing them how to deliver advanced barbering techniques including the increasingly-popular Skin Fade look.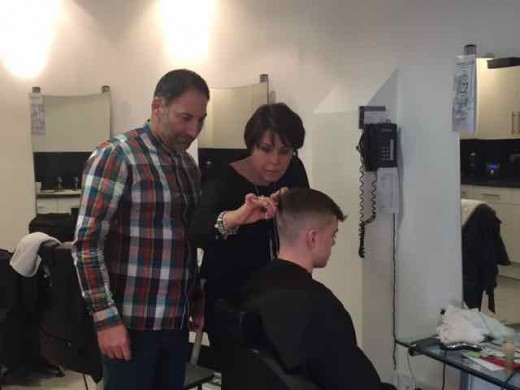 Franco, a men's hairdressing expert with over three decade's experience in barbering, male grooming, and men's hairdressing in Bristol, worked closely with the group of hairdressing students, showing them hairstyles including:
Disconnection haircuts for men
High and tight Skin Fade hairstyles
Hairstyling for long hair on men
The training day, which took place at the end of March at the Reflections Training Academy in Bristol, included Franco highlighting his men's hairdressing skills on live models in the morning, with the students replicating his examples in the afternoon under his expert guidance and advice.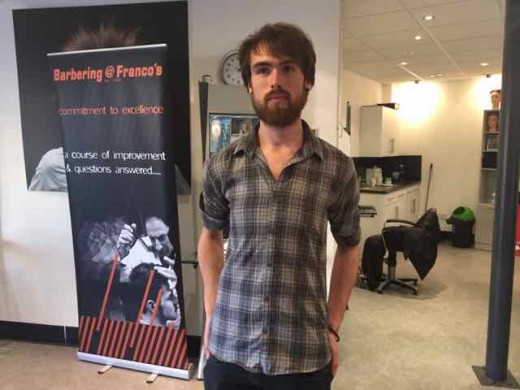 It was another awesome day, with lots of barbering advice passed onto enthusiastic students, and another training session planned in for 23rd May.
To find out more about our central Bristol barber salon, contact us here.