At Bristol Barber, this month's top men's haircut is one of our favourite men's hairdressing services to offer when a client wants a new and fresh look – hair restyling for men in Bristol.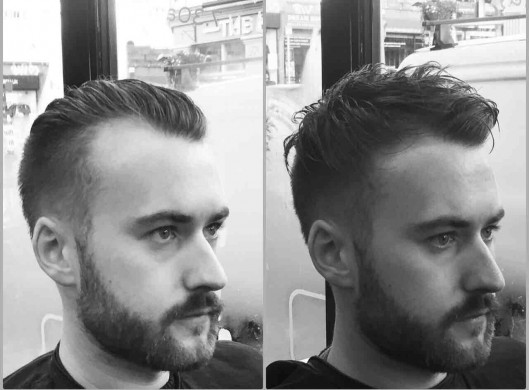 Firstly, the hair was shampooed with TIGI Clean Up then Powerplay Gel applied to the hair then towel dried.
In the example above, the client came in and wanted a different look, so we delivered a short cut on top with texturing and brushing forward.
TIGI B Slick Trick was applied to provide movement and shine to the hair.
The total hair restyling for men look was created within 30 minutes in the chair, and costs from £20. Ask in-salon for further information this week.
To find out more about our central Bristol barber salon, contact us here.