We've got awesome news at Bristol Barber with our newest barbering preparing for his next round of men's hairdressing education.
Luca Lombardi, (19) the son of Franco Lombardi, Founder and Creative Director at Barbering@Franco's, joined the family firm as a Barbering Apprentice two years ago and finished his NVQ Level 2 in Barbering in record time at Reflections Academy – completing blockwork, working with different hair products for men, and experimenting with different hairstyles for men.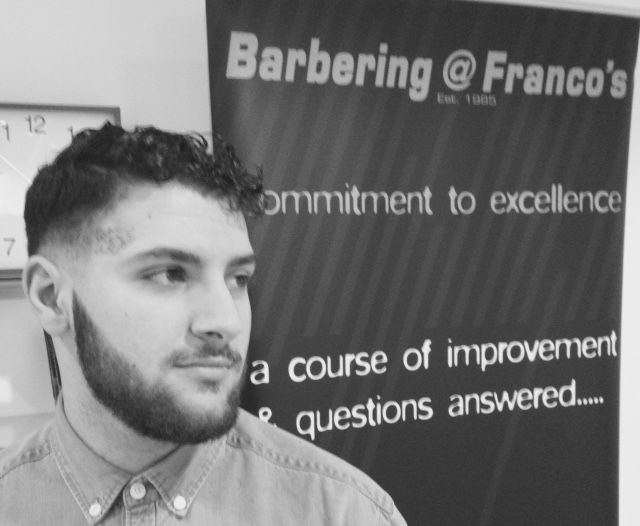 Luca completed and passed the 18-month Apprenticeship in the well-established men's hairdressing salon in central Bristol, and is now stepping up to the next challenge in his barbering and men's hairdressing career.
Luca will be attending the Reflections Academy once a week as he studies for his NVQ Level 2 in Hairdressing, giving him an all-round level of expertise.
It's been an awesome two years so far for Luca, and the entire Bristol Barber team are looking forward to seeing him enjoying more hairdressing excellence in Bristol. A big well done to Luca – clearly a chip off the old block!
To find out more about our central Bristol barber salon, contact us here.