At Bristol Barber, this month's most popular male grooming service has been a new one which is increasing in demand  – a full makeover for men in Bristol.
And by full makeover for men, we mean providing male grooming and a haircut for men. Our typical makeover for men service delivers an awesome overall fresh look for the hair and beard.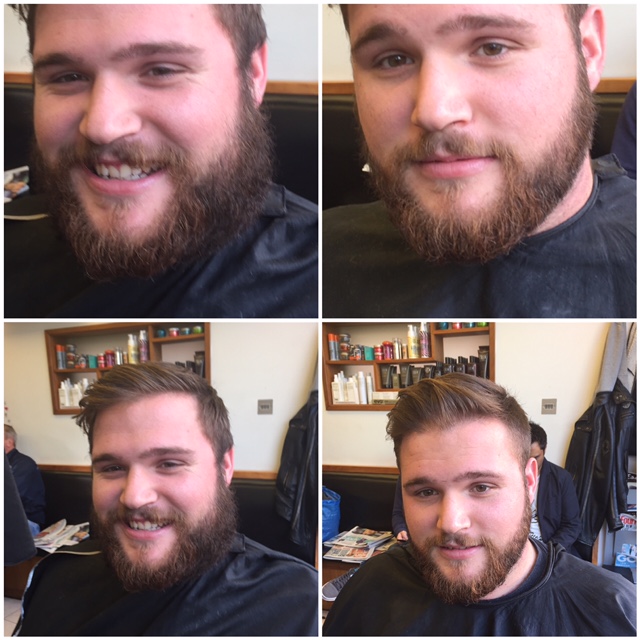 For the example pictured above, we started with the beard, and looked at the shape and how the beard shaping could be enhanced.
The client's beard was trimmed and combed through, creating a defined shape to fit the face, then applying Moroccan Oil to condition it fully. This whole process took approximately 15 minutes, but made a huge impact.
Next, we reviewed the client's hair, to create a complimentary look to go with the beard grooming.
It wasn't a huge haircut, simply creating a stronger look with trimming of the sides and top. The back and sides were trimmed and connected to the beard.
The connection between the beard and haircut was the key element, to create a seamless and smart overall makeover for men service for our client.
Finally, Fudge FullHead XPander Jelly was applied to give lift and hold to the hair, then blow-dried through on damp hair. This took about 30 minutes.
With prices starting from £27 at our Gloucester Road-based men's hairdressers, come in and see us for a full makeover for men – and get yourself looking sharp for January. You know it makes sense, gents!
To find out more about our central Bristol barber salon, contact us here.