We've got exciting news at Bristol Barber with the newest barbering Apprentice at our men's hairdressing salon on Gloucester Road successfully completing his NVQ Level II in barbering.
Luca Lombardi, (19) the son of Franco Lombardi, Founder and Creative Director at Barbering@Franco's, joined the family firm as a Barbering Apprentice 18 months ago – completing blockwork, working with different hair products for men, and experimenting with different top hairstyles for men.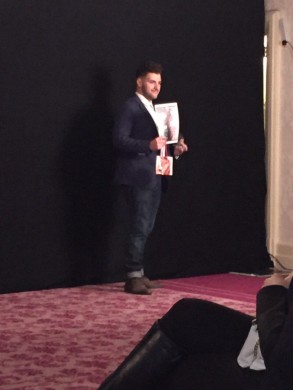 Luca was studying once a week at Reflections Academy, including areas such as clipper work, scissor work and contemporary barbering techniques.
Luca is currently undergoing a two years' Apprenticeship to learn the basics of barbering at the Bristol salon – and to successfully complete his NVQ Level 2 in Barbering at Reflections Academy is a fantastic step forward in his career.
He was so passionate and motivated, he successfully completed the two-year-long NVQ course in 15 months – with Franco's help and guidance.
It's been an awesome 18 months so far for Luca, and his entrance into the complex and rapidly evolving world of men's hairdressing has been overseen by Franco, with hints, tips and expert barbering from the best barber in Bristol!
To find out more about our central Bristol barber salon, contact us here.