Bristol Barber has been inundated in recent weeks with this increasingly-popular male grooming service in Bristol – Beard Trimming from our Gloucester Road-based men's hairdressers.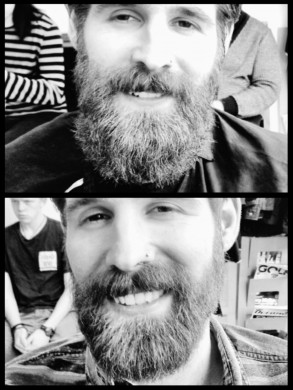 Our popular male grooming service ranges from £7-10 per client, and focuses on creating the right beard shape for our male hairdressing clients.
Beard Trimming centres around the technical and skilled use of scissors, rather than simply utilising clippers in following the face shape.
The example above – our very own Gloucester Road barber Jack being the subject – clearly shows the skilled male grooming work we deliver. It took 25 minutes, and included using conditioning oil to nurture the beard hair, too.
Pop into our Gloucester Road men's male grooming salon to get advice, hint and tips on keeping your look sharp – including our legendary Beard Trimming service for guys looking to take good care of their beards in Winter!
To find out more about our Gloucester Road men's hairdressing salon in Bristol, contact us here.