At Bristol Barber, we don't just deliver amazing men's hairdressing, male grooming, the best hair products for men, and awesome contemporary barbering for men in Bristol.
We also advise on haircare for men in Bristol – particularly during a harsh seasonal change, such as Summer turning into Autumn.
And the world's leading haircare treatment for men could help men in Bristol to protect their hair this season – so, we're focusing on Autumn haircare for men in Bristol, using Moroccan Oil treatments.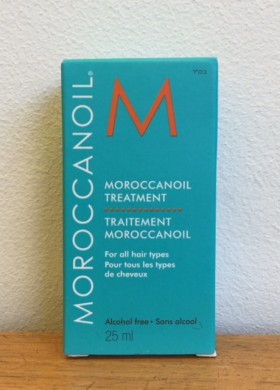 Moroccan Oil treatment serum is similar to TIGI Glaze Haze, as part of a male grooming regime to promote healthier hair and enhance hair conditioning.
At this time of year, many men are suffering from dry hair, following heat and UV damage after the Summer months and being outdoors more in hot weather.
Summer strips hair of oil and nutrients, drying it out and making it prone to splitting and associated types of hair damage. It's critical at the start of Autumn to replenish the hair's condition and oil, to prepare and protect it for the Winter months to come.
Moroccan Oil treatment is the world's number one haircare product, and is perfectly suited to treat broken and dry hair. It's a concentrated oil, suitable for all hair types including fine hair and thick hair.
At only £13.45 in salon – with a free consultation from our expert Bristol barbering team on how to use this awesome haircare product for men, too!
To find out more about our central Bristol barber salon, contact us here.