There's been more men's hairdressing and barbering expertise delivered by Bristol Barber recently – with another group of young hairdressers benefitting from an Advanced Barbering Workshop recently.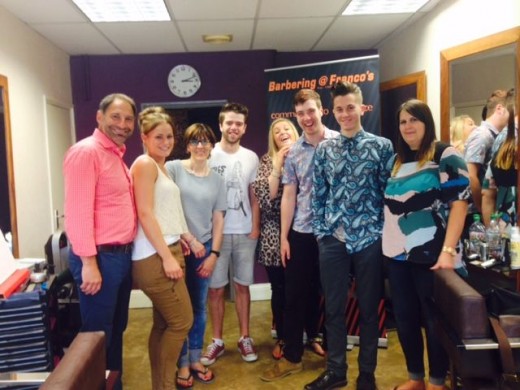 Barbering@Franco's Creative Director Franco Lombardi has over 30 years' of men's hairdressing, barbering and male grooming expertise to his name, and is unofficially recognised as The Don of Gloucester Road, having been a long-established part of the most vibrant, independent and longest high street in Britain.
Franco spent the day with a group of young hair stylists, showing them three awesome examples of men's hairdressing during the day, as you can see: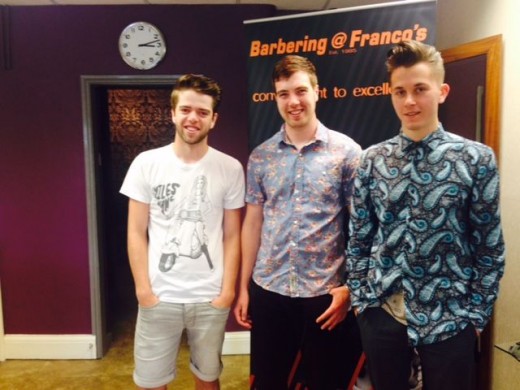 There were eight hair stylists in total, learning about the latest men's hairstyles from Franco, and how to deliver awesome barbering results.
The Advanced Barbering Workshop session included how to provide a stunning men's haircut in Bristol using just a razor – which really impressed the Workshop attendees.
Franco was on hand to advise the barbering students on how to create shape and knowing where to cut and where not to when delivering male hairstyling.
Another superb day with amazing feedback from the barbering class, and Franco's already looking forward to the next Workshop in November.
To find out more about our Gloucester Road men's hairdressing salon in Bristol, contact us here.