It's our regular hair product of the month slot at Bristol Barber, and it's time to check out an awesome new product in the TIGI B for Men range – Slick Trick Pomade.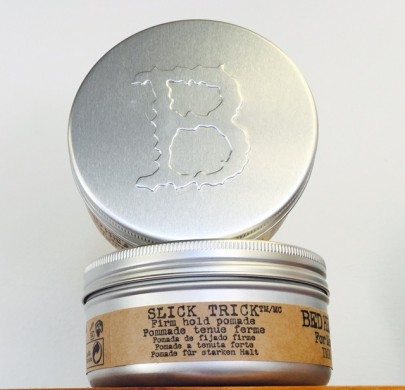 This superb hair product for men is only a couple of months old onto the market, and is part of the outstanding TIGI B for men range – which includes firm favourites at our men's hairdressing salon in Bristol such as Powerplay Gel and Matte Separation Wax.
Slick Trick Pomade provide strong but pliable hold, giving a gloss shine and is suitable for all hair types and hair lengths.
It's versatile, and is perfect for everyday use as a hairstyling product for men in Bristol – we predict that it's going to become another top product!
Grab it in salon at the introductory price of only £10. Pop in to get yours today.
To find out more about our central Bristol barber salon, contact us here.