This month's Summer Mens' Haircut of the Month blog post at Bristol Barber is taking a closer look at a classic men's haircut for warmer, sunnier months – the low fade slickback.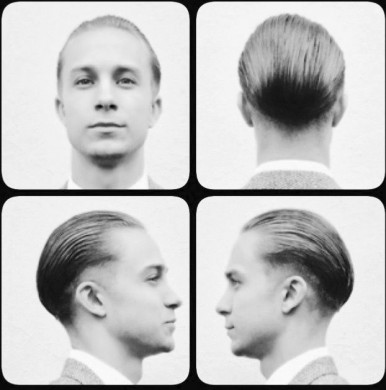 This is a complex men's haircut, and starts by retaining the length on top. Then the back and sides are cut, section by section, using clippers to deliver a tight and short haircut to the nape of the neck.
Expert barbering clipper technique is used to blend into the top of the hair, keeping it long on top, and a repeat motion used to polish up the length.
This awesome piece of men's hairdressing in Bristol takes 30 minutes in the chair and costs from £22 – it's rounded off with an application of American Crew Pomade for the perfect Summer men's haircut on Gloucester Road.
To find out more about our Gloucester Road men's hairdressing salon in central Bristol, contact us here.