Bristol Barber has been taking a look recently at the forecasts for men's hairdressing trends – by attending this year's premier two-day barbering event at Birmingham's NEC: Barber UK. The men's hairdressing event was well attended, and uncovered what's new and upcoming in the world of barbering, men's hairdressing and male grooming across the country.
There were some awesome seminars, too – including an incredible display of men's hairdressing from Rotterdam-based barbers Schorem.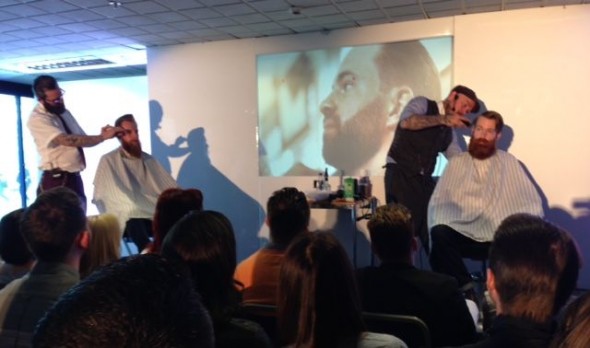 These guys were outstanding, and blew the audience away with their skills in stencilling, vintage style men's hairdressing and barbering techniques, as highlighted above.
There was also an excellent shave-off competition at this year's Barber UK, and catching up with top London barber Chris Foster was a pleasure as always. Top event!
To find out more about our Gloucester Road men's hairdressing salon in Bristol, contact us here.