Bristol Barber Founder Franco Lombardi recently spent a day with the business support and mentoring team at Working Knowledge, providing valuable volunteering and expertise on what it takes to set up and run a successful barbering salon and men's hairdressing business in Bristol.
The full day event, held at Merchants Academy, was provided to help advise on options for school leavers at post-18. Franco was appointed as an expert in the hair & beauty industry, to attend and give advice, hints and tips to the attendees.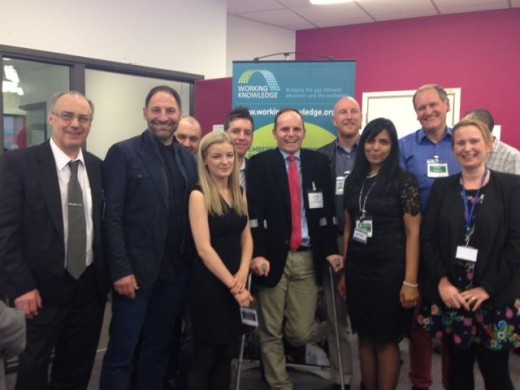 Working Knowledge helps to bridge the gap between education and the workplace, and the day was attended by a group of 20 pupils in their final year at school.
It was an awesome day, with the youngsters pitching business owners including Franco in a Dragon's Den-style exercise during the day with their own entrepreneurial ideas.
There was a Q&A session, with brainstorming, and feedback. Franco volunteered for Working Knowledge last year, and it was great to be giving a bit back to the wider community again this year. The kids were great, too!
Giving men's hairdressing hints, business tips and a bit of barbering love back meant that it was a fantastic day. Big thanks to Working Knowledge.
To find out more about our men's hairdressing salon on Gloucester Road in Bristol, contact us here.