Bristol Barber has been taking a look recently at the forecasts for men's fashion – thanks to an exclusive invitation to a TIGI London event, to highlight upcoming trends for guys.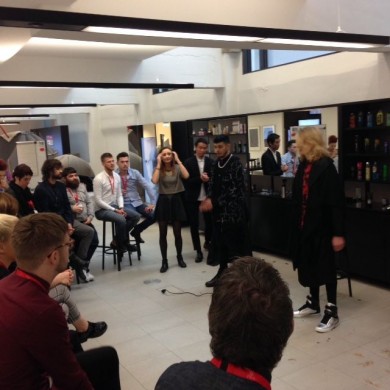 The men's fashion forecast event – held on Wednesday 11th February in central London – was a showcase event organised by TIGI's International Creative Team to unveil the future of men's fashion and grooming trends.
The men's fashion and grooming markets have exploded in growth during the last few years, and more guys are now taking even better care of their appearance, haircare, fashion sense and overall look than ever before.
The top-secret TIGI event in London was delivered to a select audience of only 25 salon owners – including Bristol barber – and all attendees were required to agree to no tweets or recording equipment on the day!
The men's trend inspiration seminar was over the course of a whole day, and involved interactive presentations on fashion and grooming trends for 2015.
It was a truly awesome day, with group discussions and the creation of mood boards to enhance and develop creativity.
The men's fashion and grooming markets are growing incredibly quickly, with loyal male clients who also make more visits to men's hairdressing salons – this means exciting times ahead for the best team of barbers in Bristol, too!
To find out more about our Gloucester Road men's hairdressing salon in Bristol, contact us here.