Bristol Barber Founder Franco Lombardi has been teaching barbering workshops at Bristol's Reflections Hair Academy, and has been taking the men's hairdressing students to the next level in their barbering education.
Recently, the students learned how to tackle different haircuts, now that they're halfway through their expert barbering course delivered by Franco.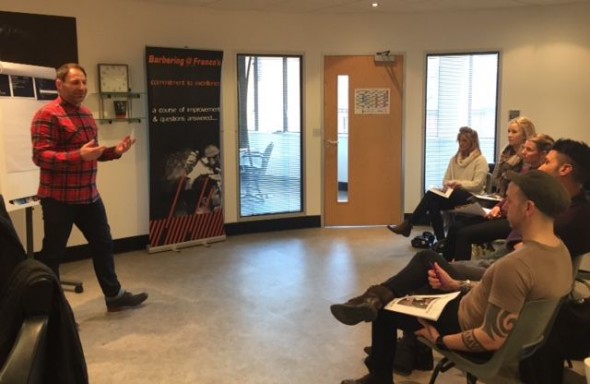 They were split into groups, given a brief on a specific haircut, and then presented back to the entire class on how they would produce the cut.
This was to enable the barbering students to learn about different techniques.
The students are now entering their assessment stage, and it's exciting times ahead for both them and Franco, as they get to show off what they've learned.
It's been an awesome experience so far with a really committed bunch of men's hairdressing students: good luck in the assessments to one and all!
To find out more about our central Bristol barber salon, contact us here.