It's that time of the month at Bristol Barber when we focus on another stunning example of men's hairdressing in Bristol at its very best.
This month's top haircut for men is the Psycho Billy Quiff – pictured by a recent client example at our Gloucester Road barbering salon.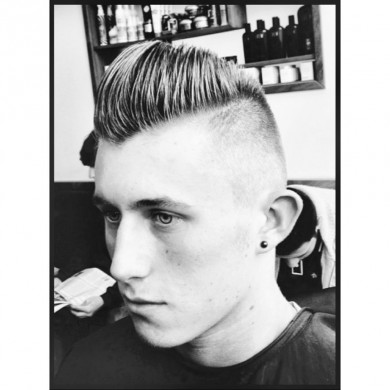 It's a tight and short men's haircut with high back and sides, and skin fade and disconnection styling – almost a flat top. The shortness at the back is critical.
The massive fringe was styled and finished using Evo Crop Strutters in salon.
The complete look takes approximately 30 minutes in the chair, and is available now for only £22. Ask Franco and the team for further details.
To find out more about our central Bristol barber salon, contact us here.