Bristol Barber has been keeping up to date with the latest barbering techniques and men's hairdressing trends, by attending the annual hairdressing bonanza that is Salon International.
This year's annual hairdressing and barbering exhibition – the largest in the UK, held at London's Excel centre – was packed with hairdressers and men's hairdressing trendsetters, including Chris Foster, as pictured below with Barbering@Franco's Creative Director Franco Lombardi.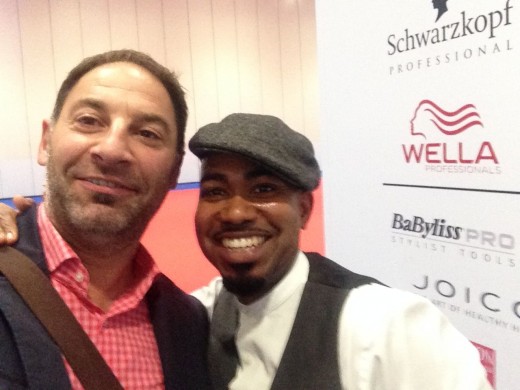 Chris Foster is one of the UK's leading contemporary barbers, as well as being a master of barbering, and a celebrity men's hairdresser – it was awesome to meet and mingle with some of the country's top barbers during the three-day event.
This year's Salon International, the mecca of the hairdressing industry, highlighted a huge wave in popularity in British barbering, with a big presence for men's hairdressing.
Some of the highlights this year included greater awareness for barbering and the launch of TIGI B's new range of hair products for men.
Keeping an eye on upcoming trends in men's hairdressing was an interesting one, with lots of focus being given to Skin Fade – a men's hairstyle we've been advocating at our Gloucester Road-based barbering salon for most of this year already. Grooming and big beards are still hot trends for men, too.
To find out more about our central Bristol barber salon, contact us here.