We're still recovering here at Bristol Barber, with Franco and Josh – two of our expert men's hairdressers in our Gloucester Road men's hairdressing salon – having recently successfully completed the 13.2 mile-long Bristol Half Marathon.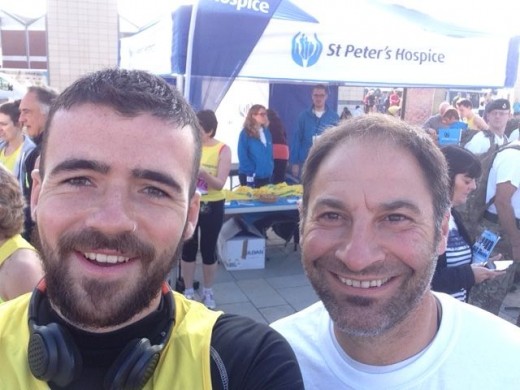 The Bristol Half Marathon is an awesome event, and both Franco and Josh completed it with times of 2 hours and 1 minute for Franco, and 1 hour and 41 minutes for Josh – a good effort, but a bit more work to catch up with the current half marathon world record of 58 minutes!
The Half Marathon raised awareness and cash for Bristol-based charity St Peter's Hospice, the city's only adult Hospice, caring for patients and their families in Bristol.
To find out more about our team of expert barber in Bristol and the men's hairdressing services we offer at our Gloucester Road barbering salon, please visit here.
To find out more about our central Bristol barber salon, contact us here.