This week at Bristol Barber, our Haircut of the Month is an increasingly popular look for guys in Bristol – Disconnection.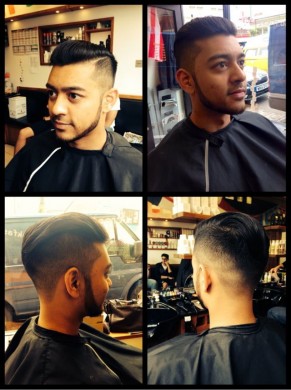 This sharp, edgy men's haircut is disconnected on both sides, but can also be brushed back with both sides blended in.
It's a statement men's hairstyle with a catwalk look, and we think it looks both cool for Summer and awesomely sharp!
It takes approximately 30 minutes to deliver in the barber chair, and is enhanced and styled using Evo Box O'Bollox for a matte finish and American Crew Grooming Crème for a glossy, shine finish.
We predict that the Disconnection Haircut of the Month is going to be a winner with our clients – and it's available at our Gloucester Road barbering salon from only £22. Come in and see one of our expert Bristol barbers today.
To find out more about our central Bristol barber salon, contact us here.