Bristol Barber Founder Franco Lombardi is back from another inspirational one-day hairdressing mentoring and management training course from the team at Winning Ways in Worcestershire.
It was an awesome day workshop, attended by like-minded hair salon and barbering salon owners, with attendees from across the UK learning about more effective salon management practices, methods and techniques.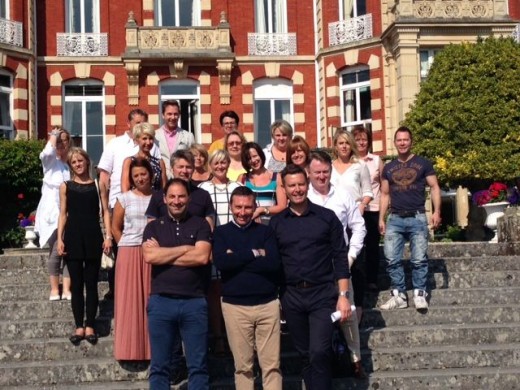 Winning Ways Founders Chris Amos and Richard Wallace are successful hair salon owners, and share their Five Pillars to Growth, helping barbering businesses to grow and flourish.
The recent one-day workshop, held at the beautiful Chateau Impley in Droitwich, covered recruiting the right barbers to develop a superstar team of barbering experts, as well as looking at the numbers involved when running a successful barbering business – and identifying the dials in the business to turn up for increased profitability and track growth more effectively.
There were also useful hints and tips on selling the customer experience unique in a barber's salon, and how to maximize sales with each client.
Another incredibly useful and well-networked workshop day with Winning Ways, in a fabulous location, with a top group of hairdressing and barbering professionals, and awesome networking. Well done and thanks to all!
To find out more about our central Bristol barber salon, contact us here.