Bristol Barber has enjoyed an awesome event at Barber Connect – the UK's biggest barbering exhibition.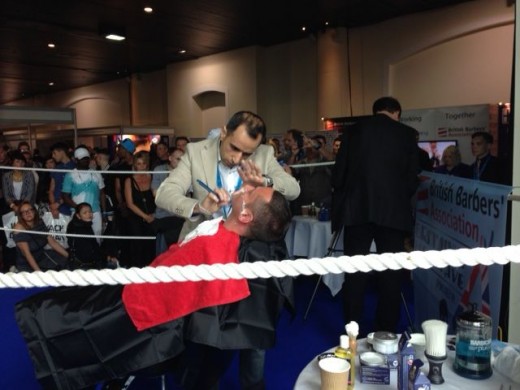 The annual Barber Connect event, this year held at Celtic Manor on Sunday 25th May, was the UK's pre-eminent barber exhibition, with more than 40 exhibitors, more than 2,000 barbers attending from across the country, and more than 10 barbering industry seminars being delivered on the day.
It was another awesome event, packed with the latest men's hairstyles, barbering education, men's hair product news, fashion tips and an incredible seminar from top hairdresser Chris Foster highlighting a 'Shave Off' with barbers competing to deliver the best wet shave of the day.
It was great to see the level of passion and professionalism evident in men's hairdressing, and the trade stands were full of fantastic barbering tools, techniques and tips for the beginner and novice alike.
Barber Connect demonstrates the importance and growth in male grooming, and is a must-see event In our annual calendar of industry events. Top job!
To find out more about our central Bristol barber salon, contact us here.