Bristol Barber Founder Franco Lombardi and men's stylist Josh Parr (pictured below) have returned from an awesome day out in London at the Houses of Commons – courtesy of industry body the Hairdressing Council.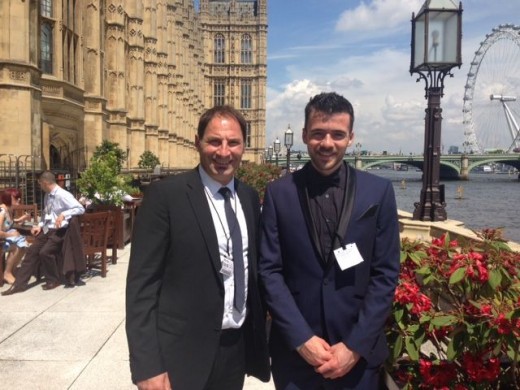 The awards ceremony, which celebrated the very best in barbering and men's hairdressing, was well attended – including stars of hairdressing such as Andrew Barton, Jamie Stevens and Chris Foster – who delivered this year's select few awards for 'Mastercraft in Hairdressing' awards.
The event, at the Houses of Commons, also reiterated the importance of men's hairdressers and barbers across the UK being state registered, to reduce the number of unprofessional and 'back street' operators.
The Hairdressing Council, which organises state registering of barbers and men's hairdressers, is committed to reinforcing the need for professionalism in barbering, and it was great to be amongst so many talented, top barbers.
To find out more about our central Bristol barber salon, contact us here.