At Bristol Barber, we love giving haircare hints, hair styling tips for men, and prescribing the best possible hair products for our clients.
Which includes our regular Product of the Month slot on our barbering blog.
And this month, we're giving you a closer look at another outstanding hair product for men – Forming Cream from American Crew.
Here's an example of a haircut styled in our barbering salon using it: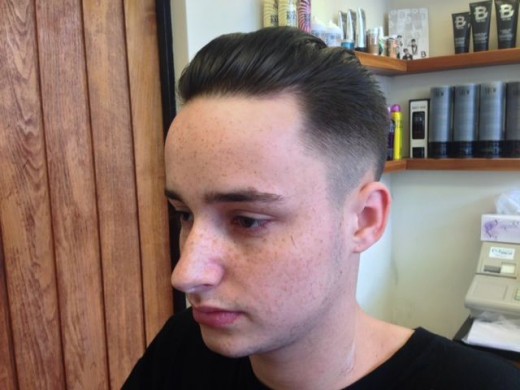 American Crew Forming Cream is a pliable cream with good hold, and ideal for short to medium hair.
It's a hair product for men we've been using for some time, and one that is a consistent favourite with our clients, old and new.
It comes in a green puck, and moulds hair well, giving awesome results.
It also delivers a slight shine. You can grab Forming Cream for yourself in salon, too, for only £13.95.
To find out more about our central Bristol barber shop, contact us here.