Bristol Barber had an awesome time recently, after attending this year's Hair & Beauty Awards.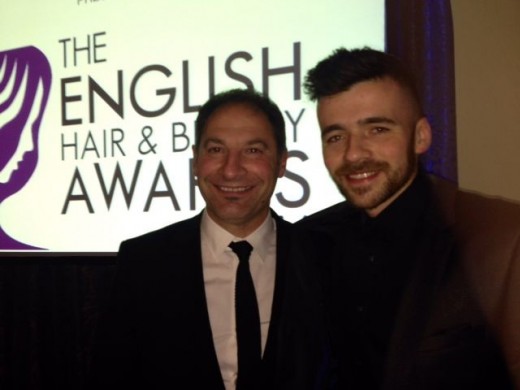 The glitzy event, held on Sunday 30th March, was a celebration of the efforts of those in the hair and beauty industry, and Bristol Barber team members Franco Lombardi and Josh Parr attended the event with creative stylists from our sister Bristol-based hair salon Moda Hairdressing.
It was a full-on 'Hollywood Oscars' type night, with more than 25 awards being presented from the swish Mercure Hotel in central Manchester. We loved it!
To find out more about our central Bristol barber salon, contact us here.