At Bristol Barber, we spend a lot of time advising and educating our clients on the very best hair products to use for their hair styling and hair conditioning needs.
And we had an awesome example recently of how hair product knowledge can make an immediate and significant difference for men's hairstyles.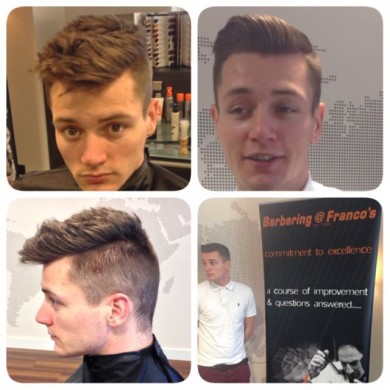 The picture above shows a pre-styling look on the left, and a totally different look on the right-hand-side image, taken recently during a barbering workshop delivered for hairdressers in Wales.
No scissors were used! Just blowdrying, and the expert application of American Crew Grooming Cream, to create a stunning new look.
With the right advice, barbering inputs, and the correct hair products, amazing hairstyles can be created – as this example clearly shows.
To find out more about our central Bristol barber salon, contact us here.