At Bristol Barber, it was a busy Autumn period, which continued up to Christmas – to the point where we're pleased to announce another team member has joined our expert barbering team at the Gloucester Road salon.
Jack Johnson (30) has recently finished his barbering Apprenticeship with Franco, and now has his own chair in our barbering salon. It's a great start to 2014 for Jack, and we're pleased it's been so busy this year so far, too.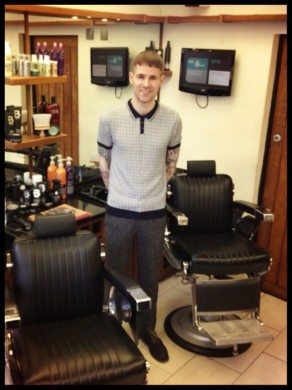 Jack joins our expert team of Franco, Dan and Josh as one of our expert men's hairdressers.
We're still open late 4 nights every week, with our Saturday Breakfast Club when we open at 8AM. It's been an awesome 2013, and 2014 is shaping up to be another busy one too, with our team putting the hours in to cope with client demand for our men's hairdressing services in Bristol.
Here's our full list of barbering services!
To find out more about our central Bristol barber salon, contact us here.