At Bristol Barber, we pride ourselves on the level of customer service provided across our full range of barbering services in central Bristol.

What many clients may not know is that we also offer a Hair Tattooing service, as this picture below from a recent client hair tattoo cut shows: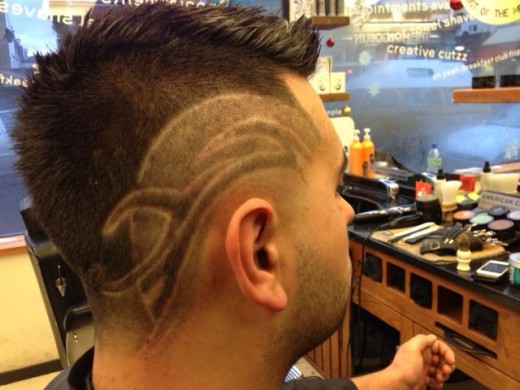 Dan, one of our expert barbers in the Bristol team, specialises in bespoke and unique hair tattoo haircuts for men, and the results from this very complex haircut can be spectacular.

There's no stencil used – Dan works freehand using the client brief, barbering skill and hairdressing creativity to produce awesome 3D hair tattoo hairstyles.

Extravagant, stunning and show-stopping, our hair tattooing service is proving to be a real hit for guys in Bristol looking for something a bit special.

To find out more about our central Bristol barber shop, contact us here.