At Bristol Barber, we only use the very best hair products for men, to ensure that our creative cuts are given a great boost – and that clients get the hair education they need to maintain fantastic haircuts and brilliant grooming tips from our Bristol barbering salon.
So, with that in mind, our top Product of the Month comes from Evo hair, and it's been one of our top hair products for the last 12 months, since Evo launched it: Styling Haze powder.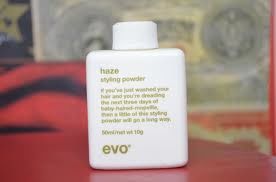 This awesome hair styling powder comes in bottle talc form, to sprinkle into hair to increase volume – and is ideal for fine, limp hair.
It provides a good hold with matte look, so no greasy shine, and is best-suited on medium length hair. Available in-salon for only £12.95. Pop in to get yours!
To find out more about our central Bristol barber salon, contact us here.