The Bristol Barber has been using TIGI B for Men hair products for some time now – and always delivering great results for our clients.
So, it makes sense to let our clients know that now TIGI are phasing out their In-Check Curl Defining Crème we're selling the last of our stock.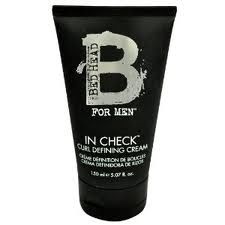 When it's gone, it's gone – for ever! So, if In-Check is one of your preferred hair products for men in Bristol, come into our barber salon and grab the last of it.
It's a great product for taming unruly curly hair, and we'll be sorry to see it go, but no doubt TIGI will have an alternative hair product ready to launch soon.
To find out more about our central Bristol barber shop, contact us here.