The Bristol Barber focuses on a top hair product for men each month – and this month, our top slot goes to Evo Styling Haze.
This awesome styling powder is recommended for all hair types, especially fine, limp hair. Applied to dry hair anytime without the need of heat to create volume and texture. Can be applied to specific areas needing volume/texture by rubbing.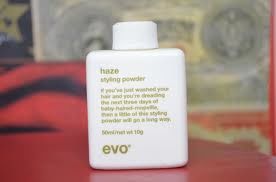 Evo Styling Haze is one of the best hair products for men we've seen, for giving a retro yet natural look.
A styling powder to add volume and texture when hair is suffering from the flop, – and only £12.50 in our salon too! Come in and see for yourself.
To find out more about our central Bristol barber shop, contact us here.