The Bristol Barber team of expert barbers are passionate about prescribing the right hair products and treatment for our clients in Bristol – it's an essential part of the services we provide, to ensure that hair is healthy whatever the season.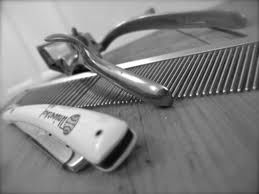 And, with Autumn upon us, we thought it would be useful to offer 6 top tips for maintaining healthy hair as the weather changes:
Long hair is harder to manage than shorter hairstyles, so try and ensure that your creative cut is as short as possible, whilst retaining your chosen hairstyle.
One of our favourite men's hair products TIGI B In-Check as it's so versatile with multiple uses. Great for shorter or longer hair, it can be used as a pre-style or finishing product, and can be applied into clean hair after shampoo and conditioning, with the ability to be blow-dried through, or left to dry naturally. Try it in our salon and see!
The Autumn can be a tough time for men's hair, and we recommend using TIGI B Leave-In Conditioner for men. It can be sprayed into clean hair, combed through and left – a brilliant pre-styling product.
Maintain healthy hair this season using a simple, hassle-free hair product such as TIGI B shampoo and conditioner. Can be used daily as it is mild, and helps to stop hair drying out.
Evo Salty Dog spray conditioner is a great hair product for men, helping to style and condition hair at the same time. A simple, but awesome, hair product.
TIGI B for men Small Talk is a versatile conditioning styling product, which is good to use as a 'wash and leave' product, or as a pre-styling product. Simply brilliant for healthy hair during Autumn.
To find out more about our central Bristol barber shop, contact us here.