At our central Bristol Barber salon we take the profession of barbering very seriously – after all, our team of expert barbers are providing a skilled service by hand.
But that's just part of the story.
As such, barbers are not well-recognised in the hairdressing world, and with cheaper, price-centred barbers tarnishing the professional image of well-trained, seasoned, experienced barbers, it can be difficult to further promote the dedication and training undertaken by the best barbers in Bristol.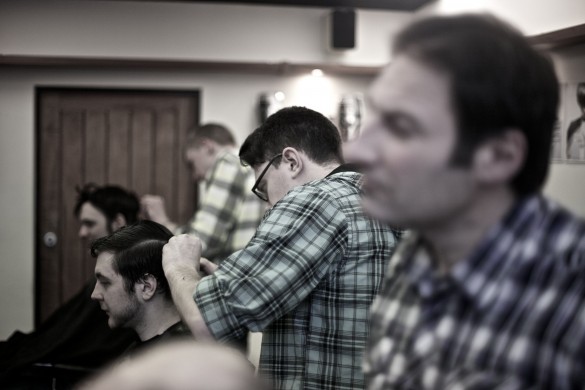 At our central Bristol Barber salon, we do our best to ensure our clients appreciate and understand the level of service and experience that goes into each and every men's haircut we provide.
For example, salon founder Franco Lombardi regularly delivers expert barbering training courses and seminars across the South West, for Reflections Academy, Aston & Fincher and the National Hairdressers' Federation promoting best-practice barbering.
And with more than 30 years' experience to draw upon, we're confident that our barbering expertise gives our clients confidence to keep coming back, too!
It's important to remember that the world of men's barbering is changing – the audience are more aware than ever before about fashion, grooming and style, whilst pressure is on barbers to increase quality and give better standards of hairdressing for men in Bristol. We welcome this.
So – how professional is your barber in Bristol?
To find out more about us, get in touch here.