At our central Bristol Barber salon we use a select number of top products for men, tried and tested hair care products that really deliver the goods for our clients.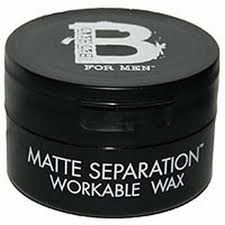 A strong, workable wax that provides a strong matte hold and long-lasting finish, it's been one of our preferred products for men for some time now.
It's brilliant for all styles, and offers a natural finish for men. We find that the wax is best applied on either damp hair, or dry hair, when it gives great texture and awesome hold.
The wax is also humidity resistant, so gives good styling and finish support even on muggy Summer days, or when by the beach in sea-spray – but, and most importantly, is still easy to wash out as required. A winner, we reckon!
To find out more about us, get in touch here.